Description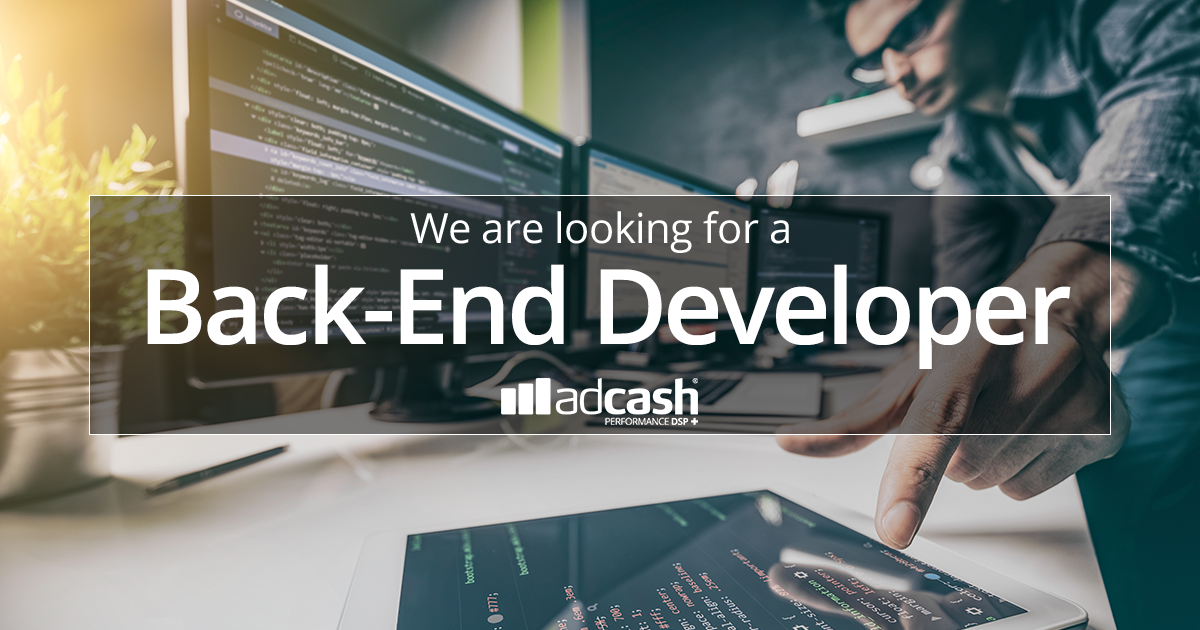 Is coding almost like your second nature? We're looking for an experienced Back-End Developer to join our awesome IT team and help us build the best ad serving products in the business. In this position, you'll be performing a key role in the development of our advertising platform, which contains a multitude of projects and systems, so you will never get bored. Your everyday tasks will be about breaking boundaries, pushing the limits of bleeding-edge technology, competing against browser restrictions and finally, time itself.
What you will do...
Working on ad server, various RTB (real-time bidding) and event handling systems.
Developing ad serving products.
Design patterns and data structures.
We'd love to meet someone with...
Proficiency in PHP or other OOP language
Working experience with JavaScript and SQL
Good knowledge of Python or any other scripting language
Capability of working with Bash scripting
Expertise in scalable web services and/or applications
Ability to work with a linux-based system (Debian, Ubuntu, etc.)
Experience in working with limited resources (e.g. RAM) and focus on execution time
Insatiable curiosity and eagerness to use and test new technologies
Fluency in English
What would be a bonus...
Proficiency with Redis or AeroSpike
Experience with Docker
Knowledge in other object-oriented programming languages (e.g. C or Java)
Open to use NoSQL Databases and Paradigms
A little bit about Adcash
Adcash is an industry-leading media buying tool for digital advertisers, media buyers and ad networks worldwide. Our team has been rocking the ad tech industry since 2007 and we've offices in Tallinn, Barcelona and Sofia.

Our mission is to reshape the future of online advertising by making it simple and accessible to every business. We are using a service-oriented approach when developing our applications. For the developer, this translates as participating in: protocol definition between different APIs and services, implementation of authentication and authorization systems, architecture definition of scalable service suite.
In terms of the tech stack, we offer plenty of diversity. We are welcome to new suggestions for languages/frameworks/technologies. We believe there is the most suitable tool for every problem. Due to the high traffic volumes and their volatility we use bleeding-edge technologies to keep up with the scale. Developers participate in the design and implementation of those solutions.
Some impressive figures that show the scale of our operations:
90B requests per month;
between 1000 and 1500 servers;
between 5000 CPU cores and 6000 CPU cores to handle the requests;
17TB of RAM for our data platform.
Do you wish to join our fun-loving team, full of data-driven innovators and passionate collaborators? We'd love to hear from you! Please send us your resume in English.

#WildAboutAdcash
Don't forget to check out our Instagram account to find out more what it is to be an Adcasher!